Falcons Just released the ol cumslinger.
It wasn't because he wasn't good enough. Nope.
Art Blank couldn't handle the musty stench coming out of the locker room.  Well that and there is a strict no sex conduct policy in the locker room.
The Falcons code of conduct is in itself a conundrum for Rex and is why he could never work out with the Falcons. Anyways: Here's how it went down ….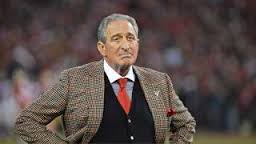 Art: What the fuck is that smell?
(Walks down the hall and mutters quietly to self – It smells like a romp back in '77 with those twins from studio 54…Art looks down the hall towards the locker room, then knocks on Kyle's Shanahan's open door)
How's My new offensive coordinator? Do we have everything we need to have a great day?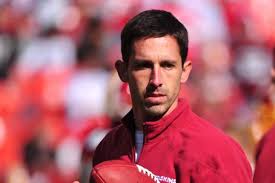 Kyle: Good Morning Mr. Blank. Yes I just made the final cuts. I'm going to put it down on paper now.
Art: Great, tell me about it later.  Umm Kyle … do you smell that?
Kyle: (Holding breath) No sir, what?
Art: It must be me.  (walks away)
Kyle: -mutters to self, fucking RG3, shuts his door and sprays febreeze at the door- my Daddy told me not to bring him here-
DOOR BUSTS OPEN, FOOTBALL SLAMS AGAINST KYLE'S UT BACHELOR DEGREE, CAUSING IT TO SHATTER AND FALL TO THE FLOOR SIMULTANEOUSLY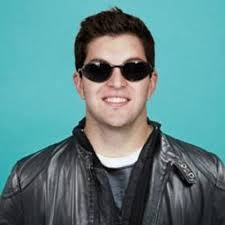 Woooo! FUCK YEA KYLE!!! (picks up spinning football)
I am so fucking glad to see you. I've been so bored back in Bloomington. Same poon everyday. Shit's all bore'd out.  I was just about to stop cumslinging all together. This is no longer 210lbs of twisted steel and sex appeal. I've packed on a few extra pounds just sitting on the couch. I was really getting in a funk. You should know I am ready Kyle – I'm fully loaded –  (grins). I needed to get deep in some new ass. As soon as you got this job, I knew you'd call me! Kyle, Kyle! – have you seen these Falconettes down here? Shit I can not contain my self.
(Kyle looks at Rex's groin region – it's soaked…..Rex looks down and continues rambling on…)
I've been having so much penetrating fun this past week, I've already had a few of the future Rexettes come by the locker room. I'm not sure if they prefer this length or width – but if it was my guess it's this depth….They love it deep down here in the dirty south. Atlanta is my style.
Kyle:  Rex don't get carried away. This is just insurance for Matt. We've spent alot of time together and I know you know my terminology better than anybody.
Rex: Yes we've had some good times together back when I was the real RG3??? Remember Good Guys in DC? I can't get that stench off of my fingers. But seriously, If DC thinks that is a real strip club its no wonder they traded the house for buckwheat.
Kyle: I've got really bad news.   We are going to have to let you go. We had to make the call and you just weren't in the equation for 53.
Rex: Kyle, wtf bro.  6+9 does not equal 53. I don't get the math Kyle. It equals 15. Fifteen is the number of burlesque queens from the Cheetah lounge that Sims and I had in the locker room last night. Now here is math that makes sense. 15 on 2. Here's an equation for you.-  15 x 3 equals 45. Yea Kyle, How bout them apples? That's 45 holes.  And they say you can't get an education down in Florida.
Kyle: ….Yea about that….
Rex:  Listen Kyle I've got some things on my mind. No one wants to throw these lame ass slants to Julio or bitch outs to Roddy.
Kyle: ..yea so Re…
Rex interrupts: Will you Listen! I'm trying to tell you Devin Hester is fast. He's really fast. He's open deep every play
Kyle: Rex- see that is the problem. Every play isn't de..
Rex interrupts: Kyle stooooop. Matt doesn't have the gravity in his balls to lead Devin.  You have to be able to throw this shit long, hard and deep. Remember Chicago? I was the first to let the world know how deep Devin could go. He's 5'4 and he went 54 yards deep. And seriously we have to talk, no dump offs here- come on Kyle, Freeman isn't even a real back.
Kyle: Rex we are releasing you
Rex:  Oh yea -You know what?
FUCK IT KYLE. I'M GOING DEEP
(throws football 100mph at the back of Kyle's monitor instantly exploding it sending plastic shards everywhere.)